Wowee! 2018 has been absolutely phenomenal! I can't tell you how grateful I am that I have amazingly lovely repeat clients who are such a delight to work with such as Centre for Life, John Lewis, RTC North, Guide Dogs for the Blind and AHSN NEC and not to mention fab new relationships with Millie's Cookies, Fentimans, The Helix and last (but certainly not least) Greggs (oh yes, oh yum)! There is not a day that goes by where I don't thank my lucky stars for the success of this biz. Pardon my French but I bloody love it!
So with all this busy biz as you can imagine I have seriously needed a helping hand. When Emma Cheng, a Photography graduate from Leeds Arts University, returned to her native city of Newcastle this summer she got in touch asking for a intern position at the studio. I was delighted! Emma's photography work is fantastic, beautifully executed with creativity, sharp graphic compositions and superb retouching and edit skills. Her work really stood out amongst the many emails of requests for work experience I receive from students and graduates.
Emma specialises in product photography and her eye is a fab match for mine. This studio in fact now has not two but FOUR very arty eyes!! So after a few months of training and learning the ropes over these Summer and Autumn months Emma has recently become my assistant on a regular freelance basis. Emma's role currently supports me behind the scenes, helping edit my shoots turning around hundreds of raw images a day, as general studio assistant and will be supporting my clients when I take two weeks off in January 2019.  As Emma's role develops we plan to progress and promote the studio's product photography together so please watch this space for updates and new work. You see now she is held captive in my basement studio at Clavering House in Newcastle city centre and I am certainly not letting her go!
Emma and I are having a great time getting to know one another, sharing a silly sense of humour, educating each other on 'good old' and exciting new editing techniques (I am a dinosaur) and old and new music and radio while we work- yes I like radio 4 Woman's hour and she likes Kisstory and Radio 1! Emma is of tremendous support to me and and this year it feels celebratory, I've worked so incredibly hard on building my photography business, celebrating 8 years this spring, that she is the winning prize! I can't tell you what a relief it is to be out shooting on location knowing my clients work is being edited with skill and care back at the studio by Emma. I am excited to see her how her skills excel, her role develops and how my business grows, so here she is….. introducing the delightful Emma, please give her a big wave and a giant smile!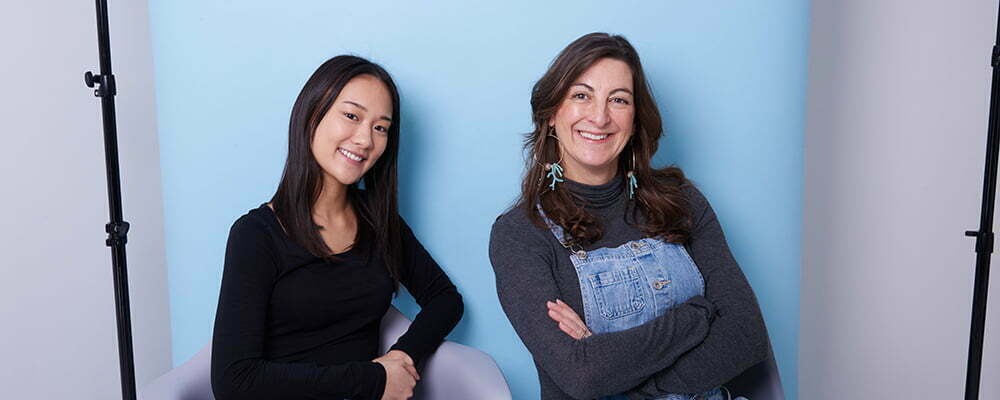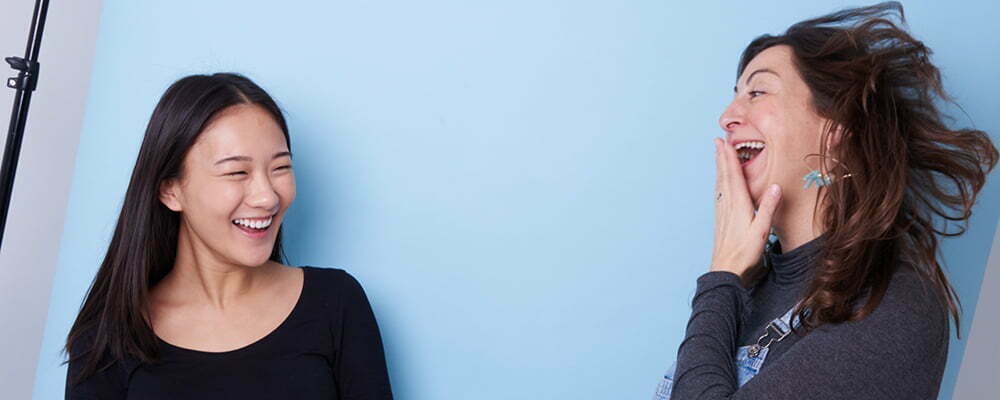 https://www.sarahdeanephotography.co.uk/wp-content/uploads/2018/12/Emma-Sarah-009-72-dpi.jpg
400
1000
Sarah Deane
http://www.sarahdeanephotography.co.uk/wp-content/uploads/2018/07/Logo-New-1.png?_t=1530712617
Sarah Deane
2018-12-06 02:00:41
2018-12-06 16:29:39
Introducing Emma!