Newcastle Photographer Sarah Deane explains…
What Happens at a Studio Photoshoot?
If you're thinking about having a studio photoshoot in Newcastle by a Professional Portrait Photographer, you may be wondering what to expect. Here's a brief overview of what happens during a typical portrait shoot with me:
Step one is planning your shoot! 
You will need to book in and schedule a time for your shoot on my easy to use booking page. Once you have your shoot planned, you will receive a detailed email confirming your appointment and information on how to find me and how to prepare. 
So you'll need to think about what you are going to wear and if you want to style or cut your hair prior to the shoot. You'll also need to think about make up, are you a full face or a none at all kind of person? 
You might like to consider bringing a few props relevant to your line of work or clothing/jewellery accessories to add some interest or personality to your photos however they aren't essential and simplicity works very well too.
For more specific information about the different types of shoots I offer and what to expect, check out some of my other blog posts. Model shoots, Corporate Headshots, Actor Headshots and even tips especially for men!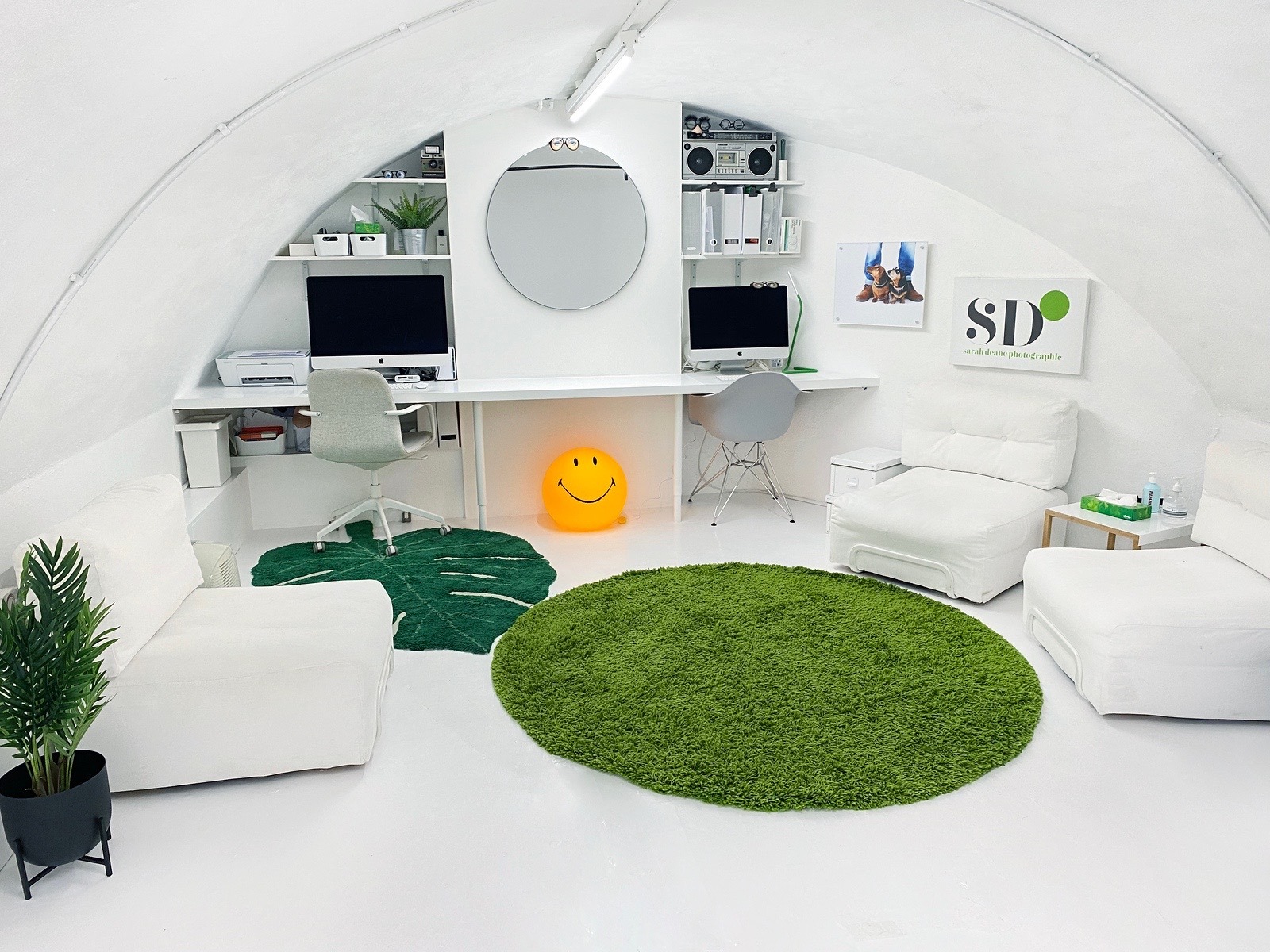 Step two, shoot day!
On the day of the shoot, when you arrive at the studio's building Clavering House,  you will arrive at the main reception of the building. Clavering's lovely receptionist Li will give you directions on where to find me and you will be able to sit in my waiting area until your appointment.
At your portrait appointment time, I will come and greet you, guide you into my studio space and offer you a comfy seat whilst we chat through the different backdrops and lighting options. Then we will work together to make sure I create the look you want.
Then it's time to take the photos! 
My job is to get the perfect shot, and lots of variety from which you choose that shot. I may give you some direction on how to stand or pose. But most importantly I will help you relax around the camera, capturing posed and adhoc shots, making sure I catch natural expressions and genuine smiles by distracting you from the camera.
If you are still feeling nervous about what happens at the photoshoot, head over to my Instagram @sarahdeanphotographic for some behind the scenes footage and please feel free to email me with any questions or concerns.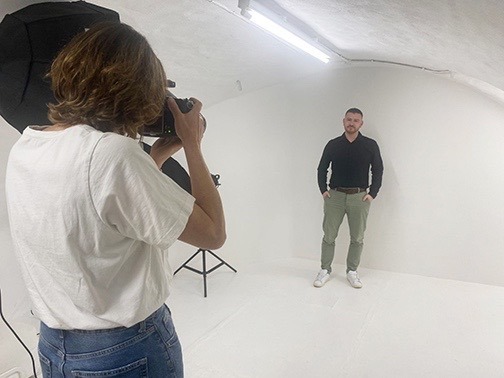 Step three, Post-shoot editing. 
Once the photo shoot is complete, I will schedule the edit a few days later. I'll select the very best from a large selection shot, tweak each one then send thumbnails for you to choose from. Once you choose your favourites you can request any photoshop retouching work if you feel you need it.
Then the finale! Your finished shots are supplied on your very own simple to use gallery where you can view, download and even purchase printed versions. 
I love seeing my clients share their images on socials! So on instagram please tag me @sarahdeanephotographic in any images you share. Or find me on LinkedIn too!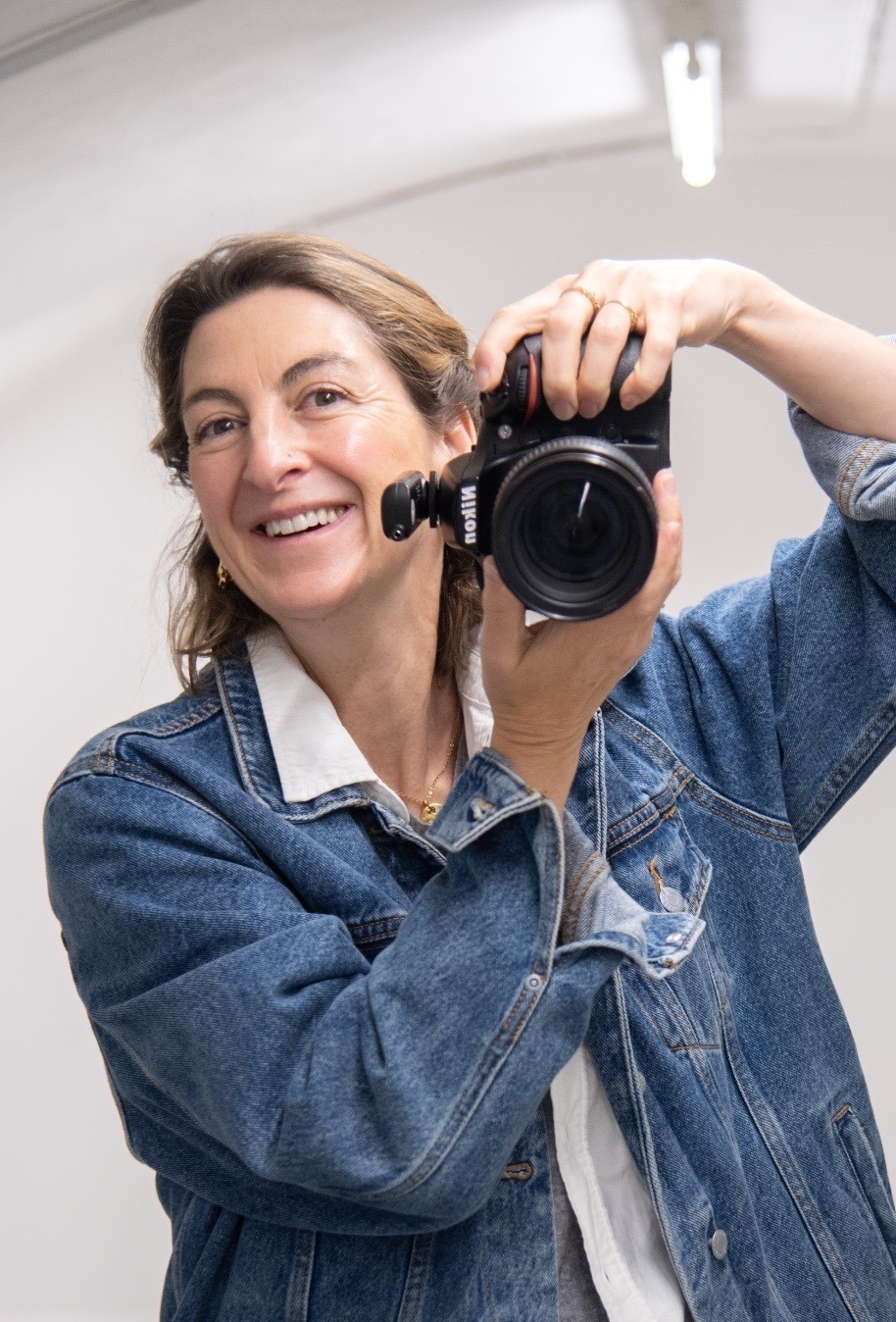 Here are some additional tips for having a successful studio photoshoot:
Be yourself. The best portrait photos are the ones that capture a glimpse of personality so choose an outfit that feels like you! Style your hair how

you

think it looks best! And if you don't like makeup, don't wear it! You shouldn't try to be someone you're not, just relax and be you.

Talk to me! I am there to help you create the look you want. So don't be afraid to ask questions or make suggestions.

Relax and have fun! Photoshoots should be enjoyable, so don't take them too seriously. Just put your faith in me, let me help you relax

and the photos will be amazing!
http://www.sarahdeanephotography.co.uk/wp-content/uploads/2018/07/Logo-New-1.png?_t=1530712617
0
0
Sarah Deane
http://www.sarahdeanephotography.co.uk/wp-content/uploads/2018/07/Logo-New-1.png?_t=1530712617
Sarah Deane
2023-05-25 11:52:57
2023-05-25 11:52:57
What happens at a studio photoshoot