This month, March 2021 marks exactly ten years of my Newcastle Photography business having set up in March 2011. Happy birthday to my beloved studio! I am thrilled to still be here, proud of what I have achieved and so grateful for all my clients and the relationships I've grown over the last decade.
The biggest thanks goes to all my clients who have worked with me, I have celebrated a few of you on a showreel animation shared below. Unfortunately the showreel would have been too long to mention all my clients so I drew from a hat. Every client big or small, gave me the fire to drive this business through many ups and downs and the opportunity to work everyday on something I love.
In the beginning.. the 1980's
My inspiration for photography came from my parents who in the early 1980's had a darkroom in our attic with a vintage Gnome enlarger and processing kit found at a jumble sale. Just like this one below.
My father had always owned a film SLR camera (single lens reflex-means you can take the lenses off to change them) and been influenced by his own father's love of photography, travelling down though the generations to me. This is a photo from the 1990's of my dad with my grandad winding on the film and no doubt chatting about his Pentax which, has been passed down and sits on display at my studio.
In the words of Public Enemy, Nineteen Eighty Nine!
A big year for me! I learnt to drive and whilst studying art at A-level, I was bought my very first SLR film camera for my 17th birthday. It was a Practika from Bonsers on the Bigg Market in Newcastle's city centre. The school art teachers gave the 6 form art students the use of a stock cupboard where we set up a dark room and learnt the traditional processing and printing methods. This is where the love of photography magic began and this is me that very year, sat on my door step in Heaton, wearing the red converse that I passed my driving test in.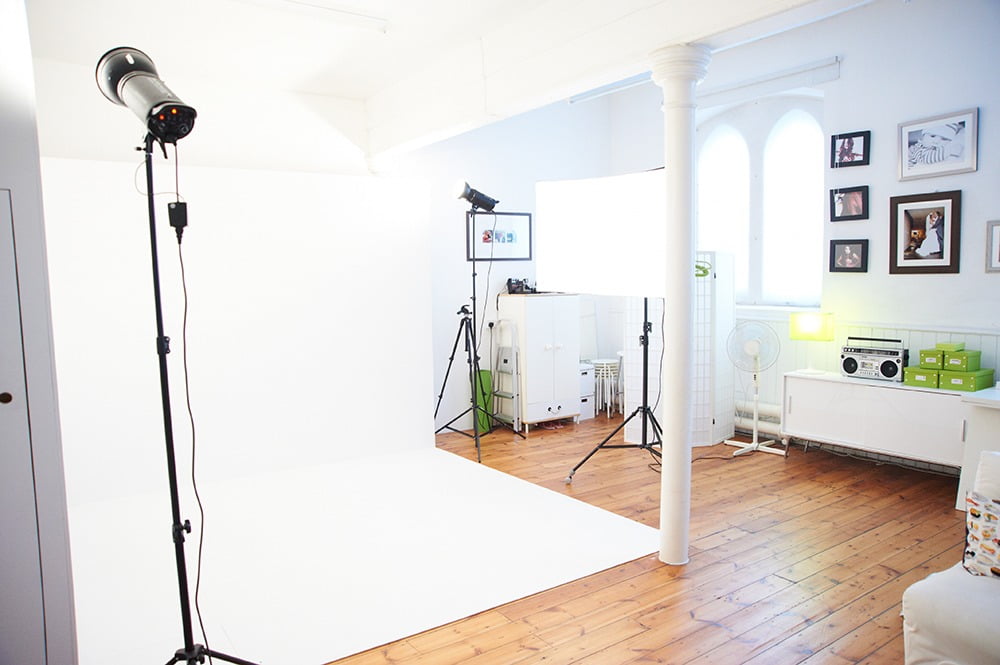 The Digital City project had limited numbers and a tough application process with a presentation interview. It was nerve wracking standing in front of a silent panel of faces with my business proposition on powerpoint, but I had my passion and drive, a branded website, a smart studio space, my business plan well mapped out and I felt my position was strong. My determination won me a place and both the course and the studio lease began in March 2011 in perfect synchrony, so luck was on my side! I received enlightening workshops, the most wonderful mentor, Keith Moss and excellent training on all areas of business management and planning that I still refer back to now a decade on. The image below of me was taken in a class workshop he ran at a North East wedding venue. For more information or to sign up to Keith's Photography Mentoring, you can visit his site
here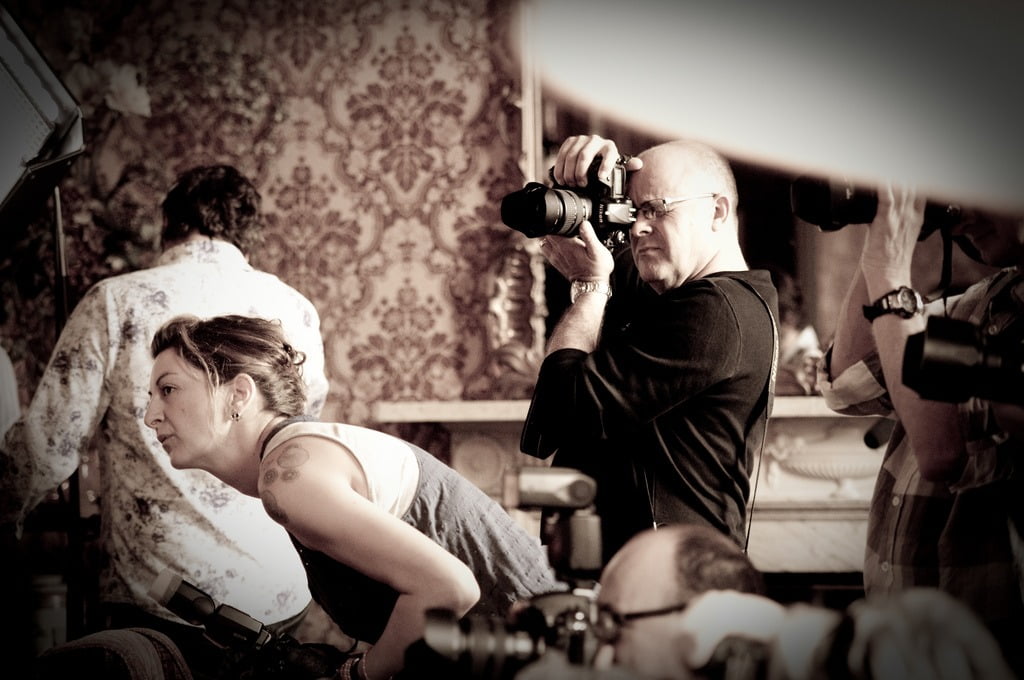 Disaster and my first adaptation
Two months into my business launch and training, my father became ill and died very suddenly of heart failure. The shock and grief was unbearable as he had just turned 60 and was fit and healthy. I had to pause everything I was working towards for a moment to focus inwards and work out how to cope. Only weeks before this he had bought me an upgrade of my very basic Nikon D70 to a more professional Nikon D300 camera in support of my venture. This is what drove me to return to my studio. I knew he'd have been really proud of me if I could make it a success.
I printed a huge poster for my studio wall with the word Believe from a set of photos I took at the Hoppings Fairground on Newcastle town moor in 2010, somewhere that had lovely hook-a-duck memories for me as child. This positive message helped though the private teary moments and kept me focussed for years. There is added tongue in cheek as this is the Freak Show telling believe in 'Remo the 2 headed fox' and giants that 'must be seen'. If you believe in that well you'll believe in anything! And other excitingly news you can actually believe, you can have your very own Hoppings Fair Photo Print along with others on my Fine Art Print shop here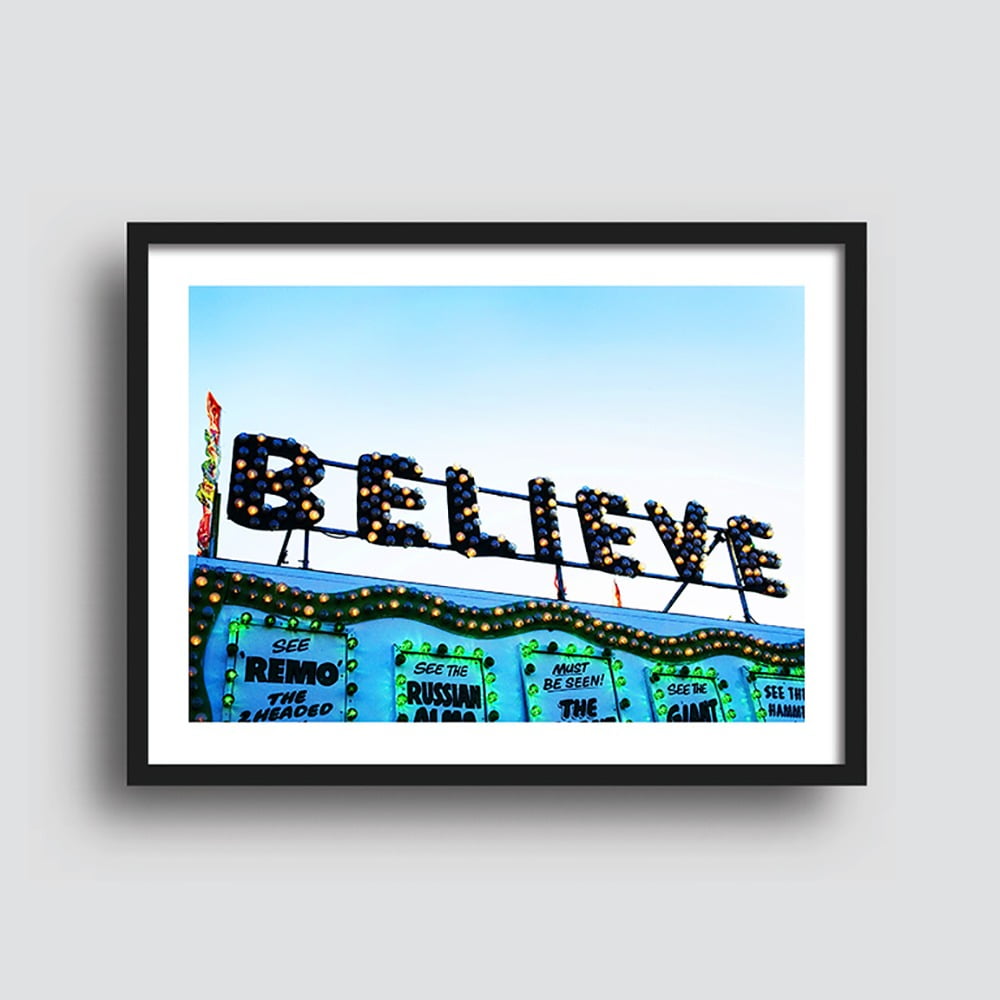 And now
So ten years on from that moment where I threw caution to the wind and set up Sarah Deane Photographic, I now look back at the 2011 me and think 'ooh goodness, it's so bloomin risky!' It was really only until year 8, after two studio moves, three websites, two student internships, one teaching at summer school, one rebrand, one marriage (I'm now Mrs Bell), one award and several hundred shoots later that my thoughts changed. I went from thinking 'I'll just keep trying it out and see where it takes me' to 'I'm really doing this, I've really succeeded!'
My 2nd studio space (image below) at Clavering House has been fundamental to my success with a move to central Newcastle in 2014 and a more established identity. This helped excel my business hugely and I'm still there now. I love the building, the team that run it and the location is so convenient for my clients. I smile every time I walk into my while painted underground cave!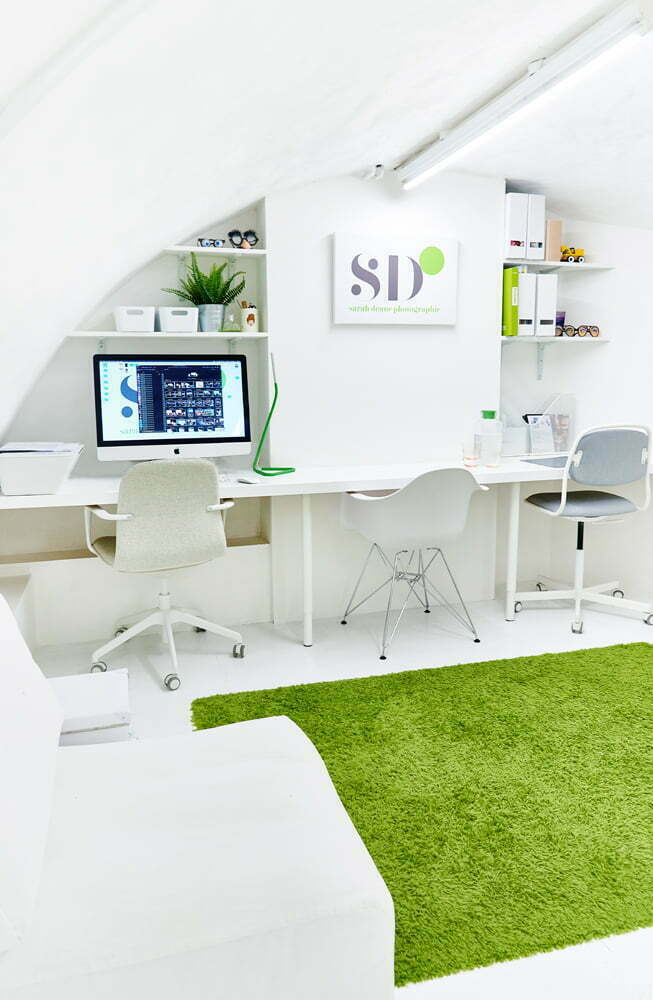 Then in 2020 after so many ups and downs and adaptations to fab and not so fab years, the pandemic hit! It meant a temporary halt to all work in spring and to my summer exhibition 'Peckham Loves Me 2020'. This was a project marking a return to the places I captured in 2000 for my degree show at Camberwell College. More info on the Peckham project can be seen on this blog here and it is 100%, to be continued!
For highlights of my decade you can see some some amazing experiences on my blog, just click on the live links; 2012 sees me teaching summer school at Goldsmiths University, 2013 brings Thames TV to film Take Me Out in my studio and shooting for TK Maxx on a moving metro the same year.
More 10th anniversary work will be live on a pandemic friendly, virus free, virtual exhibition coming later this month! Watch this space…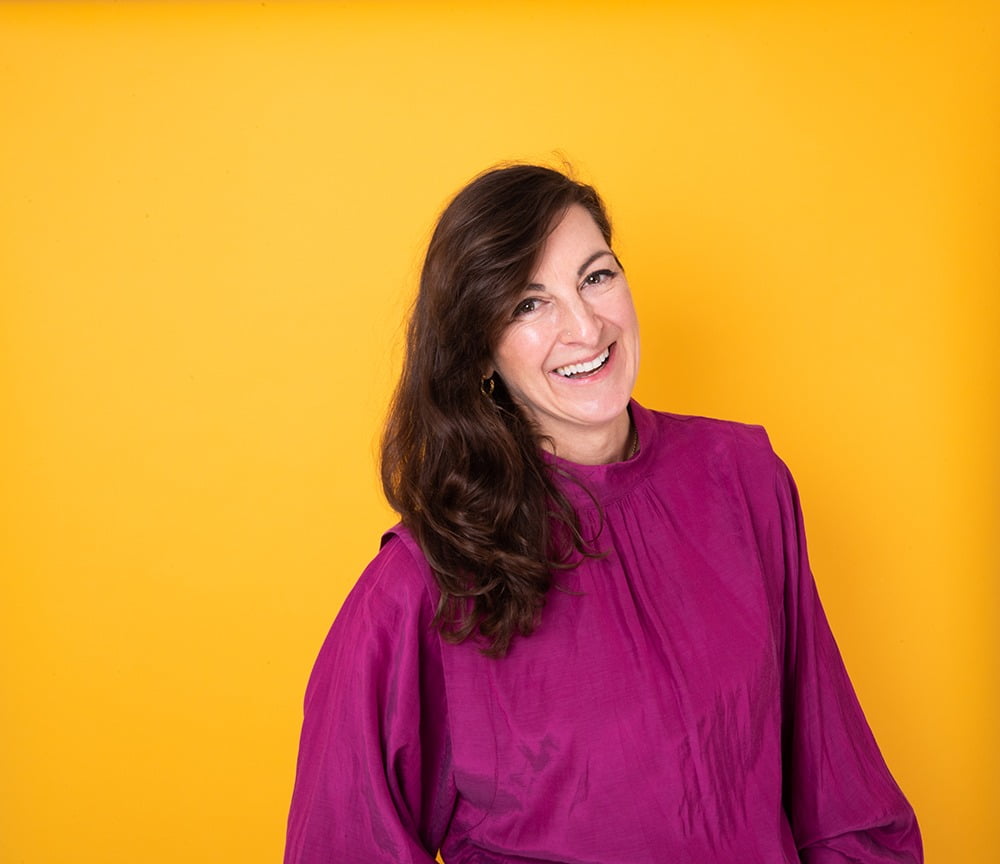 https://www.sarahdeanephotography.co.uk/wp-content/uploads/2021/03/sarah-deane-photographic-is-ten.jpg
630
1500
Sarah Deane
http://www.sarahdeanephotography.co.uk/wp-content/uploads/2018/07/Logo-New-1.png?_t=1530712617
Sarah Deane
2021-03-05 17:48:43
2021-03-08 17:42:52
My Photography Studio is Ten!