Are you graduating this year in Newcastle? You may want to consider opting for a dedicated graduation photoshoot with a professional photographer rather than the traditional ceremony photographs. There are many benefits to booking a bespoke graduation shoot which you may have never thought of…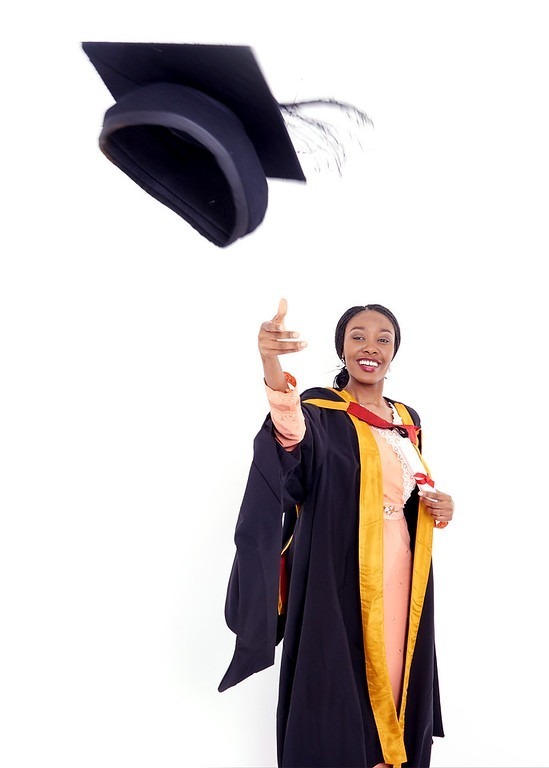 The first is variety! A shoot with me will be a completely custom and bespoke shoot based on your preferences, ensuring you are receiving images you will love for a lifetime. You can decide on a full length portrait (not offered by uni photographers) or you might opt for the classic headshot or a mixture of both.
I can also give you additional options you wouldn't get with the traditional uni shoot; you could remove your cap & gown for some professional profile images or have a choice of multiple backdrop colours from neutral to bright, giving your images a pop of colour. If there are other props or elements you'd like to involve in your shoot, it can be discussed when you arrive at my photography studio.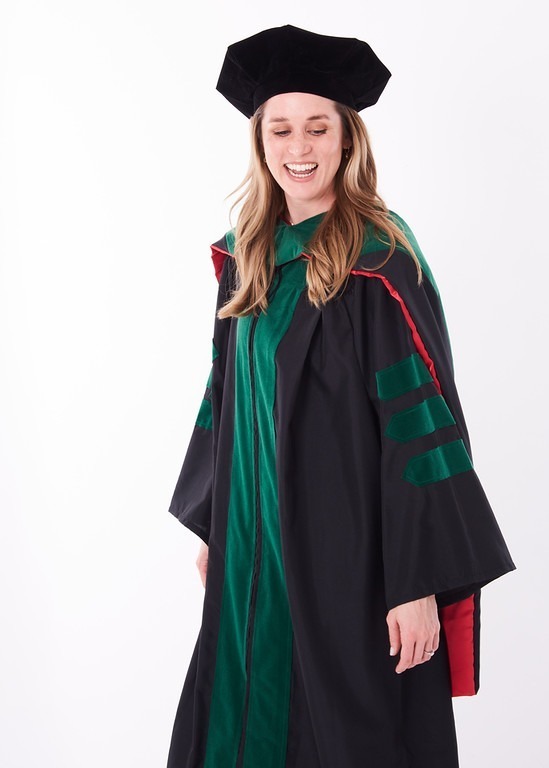 The next is quality! A shoot with me is not a one size fits all service. As an expert in portrait photography with over 23 years of experience, I'll ensure your images will be of the highest quality and professionally lit to achieve flattering portrait photos. You will also have the option for some light retouching once you have selected your final images.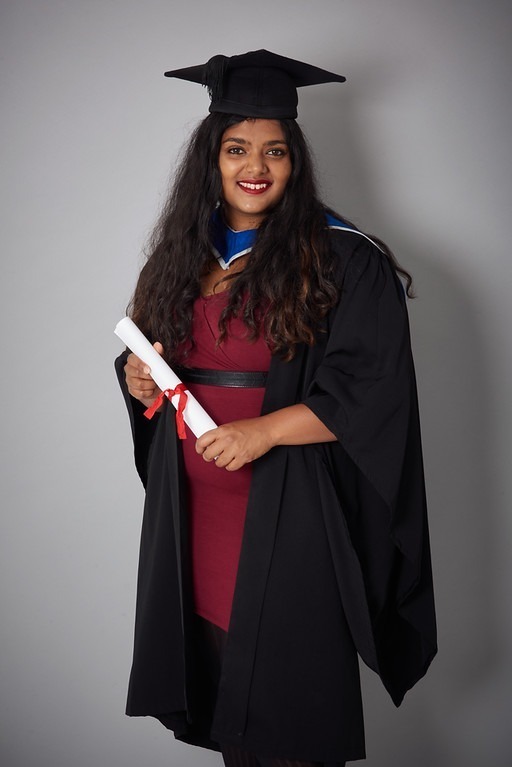 Another factor is time! A dedicated photoshoot gives you the luxury of time, so no long queue and no having to be photographed under the watchful eyes of your peers! This is especially good for those of you who are nervous or uncomfortable in front of a camera, you can take your time to relax around the camera with some test shots.
As a portrait photographer, I deal with nervous clients daily. Most people are not confident in front of a camera, but it's my job to help you relax and enjoy the experience. So if this is you, you will benefit from booking a shoot with me at my Newcastle city centre studio. 
If you are someone who is nervous around a camera, you may want to read my blog post 'What Happens at a Studio Photoshoot' for more information on what a typical shoot at my studio is like.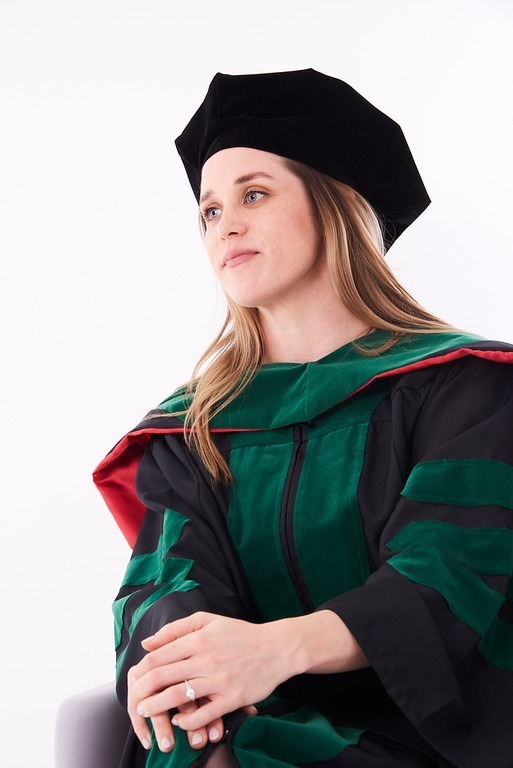 These portrait photos will also be completely bespoke, so we can of course opt for something more classic and traditional, but if this is not your vibe we can create completely unique and creative shots! Perfect for the person who likes to stand out and this can be personal to you. You can even go for a mix of both! That's the beauty of a tailored service, it can be whatever you want it to be.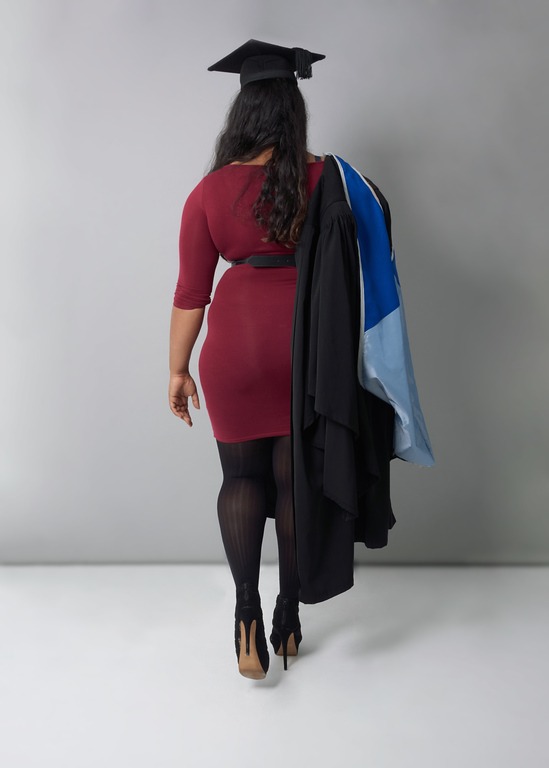 Finally, the images are supplied are digital! I shoot digitally, so you will have 30 or so images supplied as thumbnails for your selection. Once you select 5 images for the Headshot Shoot or 10 for the Portfolio Photography, those are yours to keep! This is much better than the single image you get from traditional university graduation shoots.
As these portrait images are supplied as an online gallery they are perfect to send to your family and friends all over the world. No more taking a blurry photo of your print to send to relatives! Another benefit of digital images is they are ready to be uploaded to your social media, making the perfect profile image for LinkedIn or CVs. A professional image is a must for your profile as you are venturing out into the working world!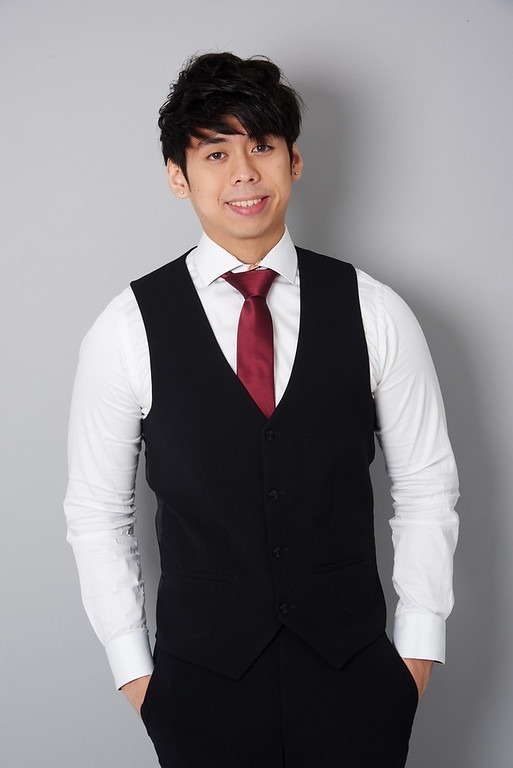 A graduation shoot is also perfect for any recent pandemic graduates who did not get the chance to attend a ceremony or capture portraits in a gown. Most universities allow gown rental all year. So if you missed out during covid, order a gown and book in and get that celebration photo that you missed out on. It's never too late!
If you are interested in booking in for graduation photography, drop me an email or give me a call and we can discuss what you are looking for so head to my contact form now on the link below or give me a call on the number above.
https://www.sarahdeanephotography.co.uk/wp-content/uploads/2023/07/GRADUATION-PHOTOGRAPHY-NEWCASTLE-1.jpg
423
1210
Sarah Deane
http://www.sarahdeanephotography.co.uk/wp-content/uploads/2018/07/Logo-New-1.png?_t=1530712617
Sarah Deane
2023-07-17 20:22:12
2023-07-19 14:09:01
Why you Should Book a Graduation Studio Photoshoot!